What is an Area Agency on Aging?
In 1965, the Older Americans Act became the framework for a national network dedicated to working together to serve the nation's older adults population. Amendments added in 1973 resulted in the formation of 667 Area Agency on Aging (AAA) programs nationwide.

The Area Agency on Aging is "Your Aging and Disability Resource Connection and links you to Community Resources." Information and referral services, as well as intake and screening services, are provided through the Aging and Disability Resource Connection (ADRC).
We proudly serve the following 10 counties: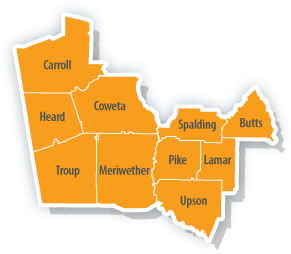 Heard
Lamar
Meriwether
Pike
Spalding
Troup
Upson
Services Offered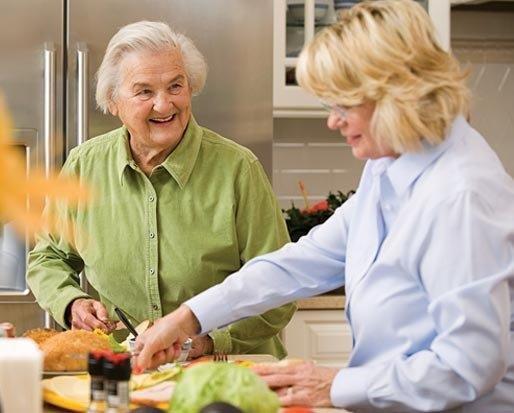 Working with the Area Agency on Aging for the coordination of existing services and the development of new services are federal, state and local officials, older adults and disability community constituents, non-profit agencies, service providers, and the private voluntary sector.
TRAAA is staffed with professionals assigned to receive inquiries, primarily by phone, regarding services and resources. In many cases, the caller's needs can be easily addressed by providing a referral to a community resource or allied agency. In other instances, the staff will perform a thorough assessment of needs through a guided interview process, which allows staff to better assist callers in finding appropriate services. Assistance is available immediately if you are able to pay for services.
With information about home and community based services, Georgians can make informed decisions about how best to manage their future.
TRAAA Contact Information:
Three Rivers Area Agency on Aging
P.O. Box 1600, 13273 Georgia Highway 34, Franklin, GA 30217
Phone: 678-552-2838 or 1-866-854-5652 Fax: 706-675-9210 or 770-854-5402